Events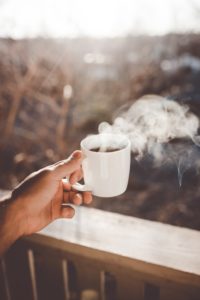 Join Us for "Virtual Coffee"
YOU"RE INVITED – Coffee & Conversation
You supply the coffee, we'll supply the fellowship.
We know that some of you are feeling quite lonely these days. We are too!
SUNDAY MORNINGS between 10:05 and 10:45 am
THURSDAY MORNINGS between 10;00 and 11:00 am (Postponed until July)
Join us on Zoom or by phone on Sunday & Thursday mornings for Coffee & Conversation with both new and familiar faces. Everyone is invited to grab a beverage, call in or link in through Zoom, and enjoy connecting with each other.
You can call in anytime between the posted hours above and join in, for as long as you are able. We hope that you will take this opportunity to connect and visit with one another!
Thursday coffee p
ostponed until July
Would You Like to Join a Small Group?
YOU"RE INVITED – Tuesdays at 6:30 pm
You are invited to be a part of our small group discussion that takes place every Tuesday at 6:30pm.
Led by Pastor Paul Woolverton, this Tuesday Small Group experience is rich in prayer, scripture and a chance to connect with others. You can join this Tuesday Small Group through this Zoom link:
Join Zoom Meeting https://us02web.zoom.us/j/8594601392?pwd=anZnRWVwTkVhQVlSNDNYM0NZUXRlUT09
It will ask for the Meeting ID: 859 460 1392
It will ask for the Password: 3twX7v
Here is a sample agenda:
1) GATHERING TIME / CHECK-IN / How Is it with your soul? (15 minutes)
2) OPENING
3) GROUP DIALOGUE / (approx. 30 minutes)
Scripture Lessons for this coming Sunday
Materials are provided for each scripture reading, along with a little background and commentary for each. There are also questions provided for discussion.
4) PRAYER (10 minutes)
5) SENDING FORTH (2 minutes).
We look forward to spending time with you on Tuesday at 6:30pm.