Events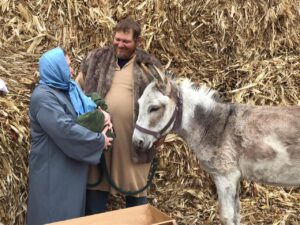 STATIONS OF THE STABLE
As a gift to the people of our community, the people of Bethlehem will present the Stations of the Stable on Sunday, December 20. Join for this live, outdoor nativity. Drive though from 4:00 pm through 6:30 pm. There will be a petting zoo, door prizes, hot cocoa and more. Experience Christmas like never before! Experience Stations of the Stable at Bethlehem.
Join a Study – Wonder of Christmas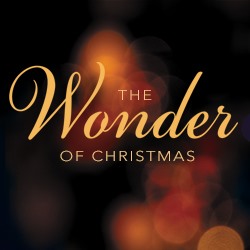 Advent begins on Sunday, November 29, and we will start a new Advent series, The Wonder of Christmas. This series explores four elements of the Christmas story that teach us about the wonder of God's great love for us:
1. a star
2. a name
3. a manger
4. a promise
As we look to these wonder-filled aspects of the Christmas story, we will rediscover that the true wonder of Christmas is found in the love of Christ and made real in our hearts when we share that love with others.
This transformational season will include worship experiences, as well as 2 study groups for all ages.
One will be on Sunday mornings following worship, at 10:30 and the other will be on Thursday evenings.
Join us this Advent as we embrace and celebrate the true wonder of Christmas, believing that because of God's great love and light in Jesus Christ, anything is possible!
Join a Study – Incarnation: Rediscovering the Significance of Christmas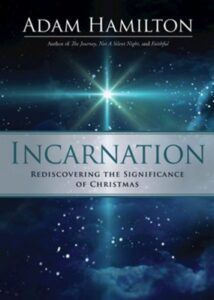 Based on "Incarnation: Rediscovering the Significance of Christmas" by Adam Hamilton, enjoy this study for all age groups during the Advent season.
Host: Pastor Paul Woolverton
Location: ONLINE
Day/Time: Tuesdays 6:30 pm—7:45 pm
(begins Dec. 1 – 4 sessions)
Book cost: $13.99 if book is desired
(plus shipping – available from
Cokesbury.com)
In "Incarnation: Rediscovering the Significance of Christmas," best-selling author Adam Hamilton examines the names of Christ used by the gospel writers, exploring the historical and personal significance of his birth.
This Advent season church families will come together to remember what's important. In the face of uncertainty and conflict, Christians
reclaim the Christ child who brings us together, heals our hearts, and calls us to bring light into the darkness.
Now more than ever, we invite you to reflect upon the significance of the Christ child for our lives and world today!
Session 1: Presidents and Kings
Session 2: The Savior and Our Need for Saving
Session 3: Emmanuel in the Midst of a Pandemic
Session 4: Light of the World, Word of God, and Lord