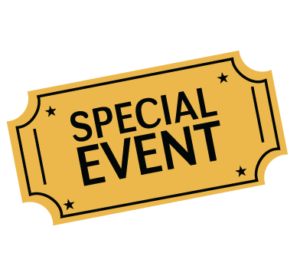 Special Events
Bethlehem offers opportunities to help people grow, to heal, to serve, and to celebrate. The public is invited.
SOUP SUPPERS & LENTEN STUDY
Begin on Wednesday, March 4

Light supper at 6 pm

Study will begin at 6:30 pm in the fellowship hall

Join us as we learn and discuss the last week of Jesus' life.
WORSHIP WITH DANCE WORKSHOP
We're excited to offer a FREE liturgical dance workshop

Saturday, March 14 from 12 noon to 4 pm

Learn the purpose of dance in worship, care for our body, dance techniques, and guiding others

You do NOT need any dance experience.

Give it a try!

All ages and abilities welcome.
Sign up to create your own one-of-a-kind piece of art!

Thursday, March 19 at 6 pm

Cost is $10 for supplies