About Bethlehem
YOU WILL GROW AT BETHLEHEM
The wisest decision we can make each day is this: I will walk with God today. At Bethlehem, we're committed to walking with you.
YOU BELONG HERE
Christianity is more than a belief system; it's a belong system. At Bethlehem every individual matters. We look out for each other and wholeheartedly welcome visitors.

Meet Our Pastor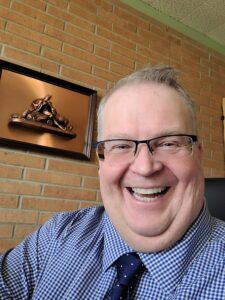 JJ
STOR
Pastor Randy Koppen loves Jesus and chocolate, including but not limited to M&Ms and Reese's Peanut Butter Cups. He enjoys garden flowers and a good war movie.
Randy is married to Sandy, a Hutchinson native, and together they enjoy playing cards and laughing with friends.